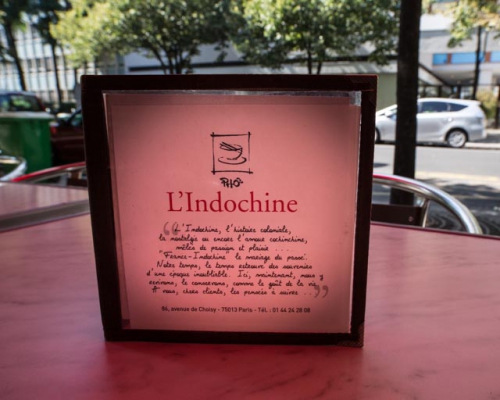 Yesterday I was once again in the 13th arrondissement of Paris. I went to have lunch in a place called "L' Indochine" located 86 avenue de Choisy.
The welcome is warm. The food is good. The jasmine tea is very good. It doe not get bitter at the end like is so often the case. I had some fried noodle with prawns and pork slices. And lukewarm maize in coco milk as dessert. Hummmmm.
You can sit inside or outside which considering the weather was my choice. The tables are sheltered from the sun by a red awning.