Last Sunday a led a small group of keen photographers on a tour of the old Petite Ceinture (Little Belt)
The public have access to two sections. On the South side of the 15th arrondissement of Paris and on the West side of the 16th arrondissement.
The first section was more freight oriented whereas the second one saw much more passenger traffic. The respective dates when passenger trains stopped are an illustration : 1934 and 1985.
In the West, the tracks have vanished in favour of a nature path. The ground is soft soil - can be a little muddy on a rainy day. Over the path trees make a nice cover. The main part is below street level making it very quiet. It starts at Place de la Porte d'Auteuil where the old station still stands (turned into a sorry bar) and stops at the next former station 'La Muette' (also turned into a bar-restaurant). Approximately half distance entry is also possible.
In the South, the tracks have been kept. But a gangway has been installed so walking is easy. This part of the line is elevated therefore providing a nice view on the district. You can access by steps from Place Balard or Rue de Vaugirard or again Rue Olivier de Serres. Lifts are also available at both ends making the visit possible for a larger public. The old Vaugirard station is a nice landmark awaiting some new use but making a good target for photographers.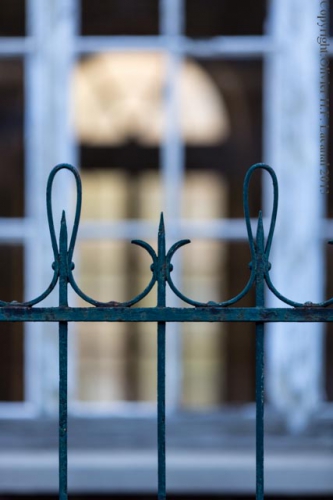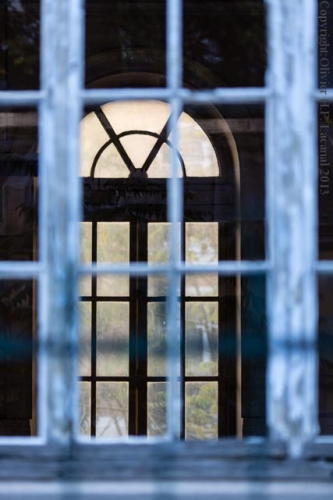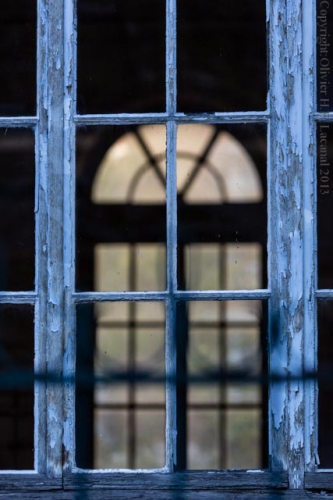 As you can see here, I played with focus to create three images of the same place. I leave it to you to decide which one you prefer.