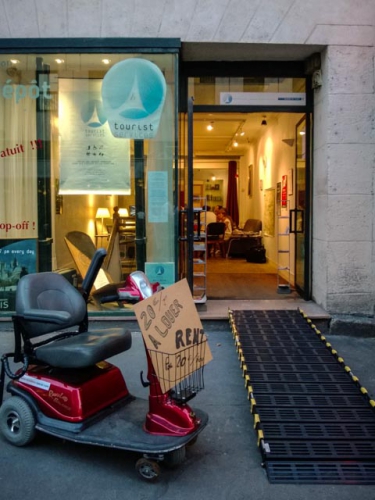 Let me tell you about this organization called Tourist Services. They are located on 31, Rue du Pont Neuf, 75001 Paris.
They are a non profit oriented travel agency focused on providing services to the disabled, the handicapped and the aged visitors in Paris.
They can help you organize your stay in Paris, find places equipped, accessible...
They also have electric vehicles as shown on the photograph for rent.
And last but not least, they can provide shelter for your luggage while you are on the move in Paris. The have a free of charge store room which you are very welcome to use since French railway stations have stopped providing luggage deposits some years ago.
For further details, you can have a look at their web site : http://www.tourist-services.net/