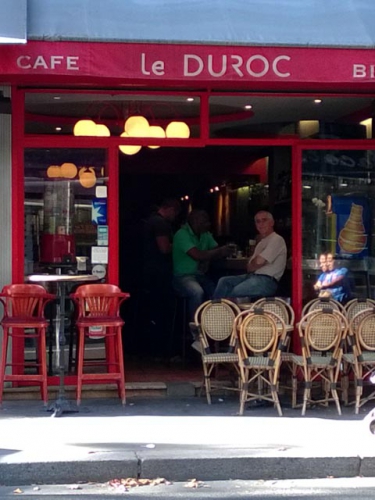 This afternoon, I cycled to that little café on rue de Sèvres where recently I had drank a mineral water with some syrup in it.
This time I wanted a café crème, you know this mixture of coffee and hot milk served in a bigger cup. It is still summer here in Paris but the air is a bit cooler and it was too early for beer.
The person operation this café is a charming middle aged lady.
The café crème was excellent and the price tag more than reasonable. In fact I paid 2 €ur...
The place is small but nice. It is conveniently close to Duroc metro station.