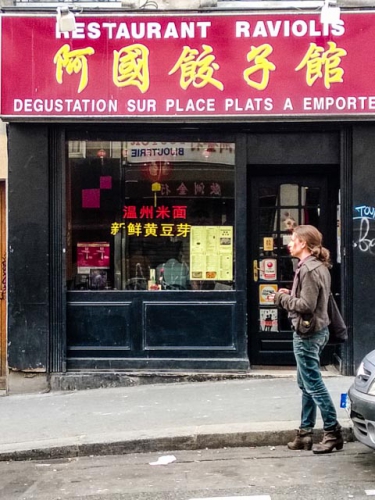 For lunch I cycled to this high ground place (on Rue de Belleville)
They are renown for their excellent ravioli.
You can get them either grilled or served floating in a light broth. Both versions are very respectable. If you venture to the back of the restaurant you will see the ravioli being prepared.
I suggest you mix you own dip with black vinegar, a splash of thick, spicy, red sauce and maybe some liquid soy.
The desserts are few but enough.
Tea, beer, even wine can be ordered.
By the way, prices are very OK.
But do not call there on Saturday dinner time. The queue on the pavement can be long.